Eek! The blurb for my new book is finally ready! In this post, I'm sharing what A Bounty of Secrets and Rebellion is all about. Plus, I'll give you a first glimpse of the world of Tanithor map AND the exclusive pre-order link to reserve your copy today!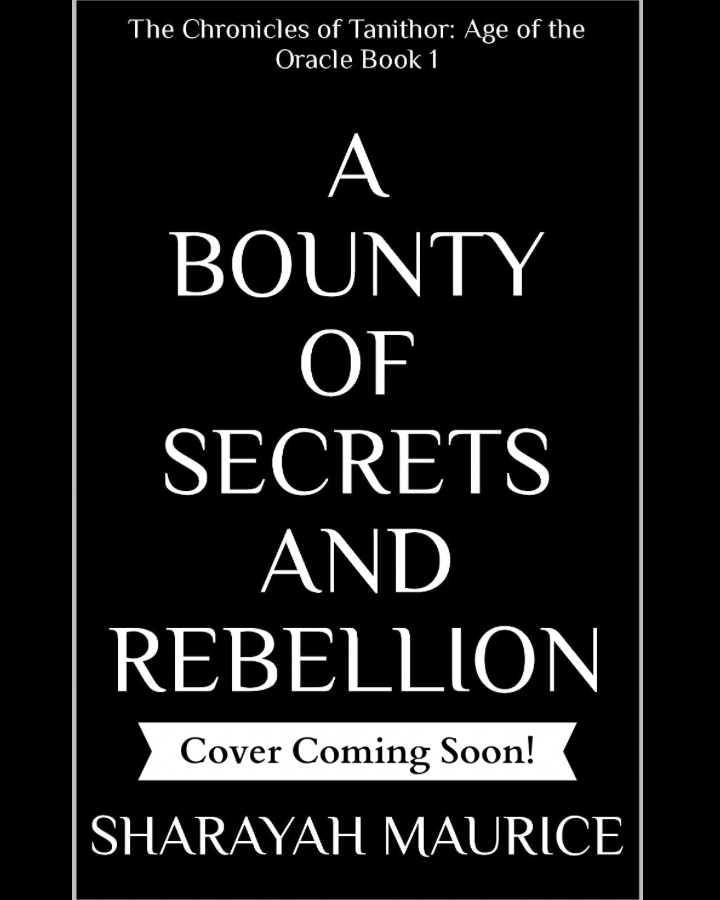 Official Blurb
An historical alliance between two gifted races is threatened when Princess Alana Bell Sundry is attacked and a bounty is placed on her head. With powerful enemies on two borders, the kingdom of Latera is relying on her arranged marriage to the Gaellen Prince to strengthen their position in Tanithor.

Enlisting the help of a mysterious bodyguard to keep her alive until her prince arrives to claim her, Alana soon learns there's more to the undercover guard than meets the eye. As she spends time with her new bodyguard, she soon realizes that the attacks on her life aren't the only threats to the alliance. Her heart may prove just as effective at dismantling a union that has been years in the making.

Meanwhile, across the Great River, Griff Shoshone is unaware of the political events happening around him. The girl he's loved for years has recently been promised to his little brother, the future Chief of Hoken, and Griff must find a way to reconcile his heart to the Oracle's prophetic declaration.

However, after a fateful decision with deadly consequences leaves Griff and his brother's betrothed captured in enemy territory, Griff must now come to terms with his new fated destiny.

A Bounty of Secrets and Rebellion is the first in the Chronicles of Tanithor YA fantasy romance series
told from multiple POVs. If you like fantasy romance, characters with elemental powers, and action packed chapters with cliff hanger endings, then you'll love the captivating world of Tanithor.
---
Ahh! Doesn't that sound so exciting? It totally is, if I do say so myself. That's just the start, too! There are so many surprises, twists and turns in every chapter, I'm positive you'll be hooked by chapter three. In fact, I plan to share the first chapter with you, so be sure and stay tuned for more!
But let's not stop with the blurb! I promised you a look at Tanithor! In this post, I shared the original, hand drawn copy of Tanithor. Since then, I've made it all fancy and legit with a map-making program, which side note: was so much fun to make! My kids have had lots of fun playing around making maps. It's like a computer game!
Anywho, with out further ado, I give you, Tanithor!
Map of Tanithor
There it is! The blurb and official map of Tanithor. Yay! A Bounty of Secrets and Rebellion will be released September 1, 2023 and is available on Kindle for pre-order now. Reserve your copy today!
You can also sign up for my newsletter to get all the latest updates and sneak peeks straight to your inbox! Sign up here.
Pin It