Looking for preschool busy bin ideas? Look no further! Here are seven busy bins and what we have in each to give you some ideas on what you could put in yours.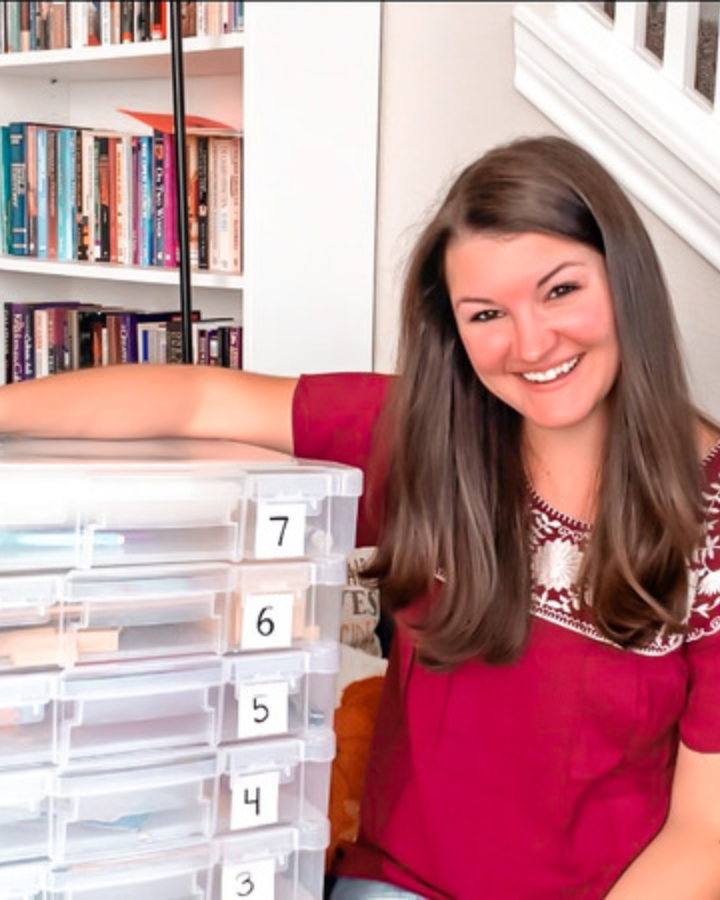 You may have heard of busy bins, or busy boxes. Maybe you've heard of a quiet bin or, in our case, we call them our morning time boxes. Whatever the case may be, the idea is the same. These special bins or boxes are pulled out only at certain times of the day. They contain a few activities or toys your child can play with quietly on their own.
Our morning time boxes are called such because we only pull them out during our morning time. A lot of our Ambleside Online readings happen during our morning time. Therefore, it was crucial for me to keep my two littlest learners busy and quiet so that my oldest could listen and narrate.
Enter, our morning time boxes.
Today I thought I would share with you what we have in each of our seven busy bins. Yes, seven. The idea was one for each day of the homeschool week (4 days) plus some extra to keep things fresh. With 3 kiddos sharing these boxes, I felt like 7 was a good number.
Now these particular boxes are really intended for my almost 4 year old and my 18 month old, however my son does enjoy playing with them as well. During morning time, he usually gets to pick from play dough, kinetic sand, or coloring.
I put these boxes together with the things I already had on hand. I encourage you to do the same. However, if you would like to get some of the things I have, I'll try to link to everything I can.
Disclaimer: This post contains affiliate links. If you click on one of them, and make a purchase I'll receive a small commission at no additional cost to you. Learn more about my disclosure.
So without further ado, here is what we have in each box to give you some preschool busy bin ideas.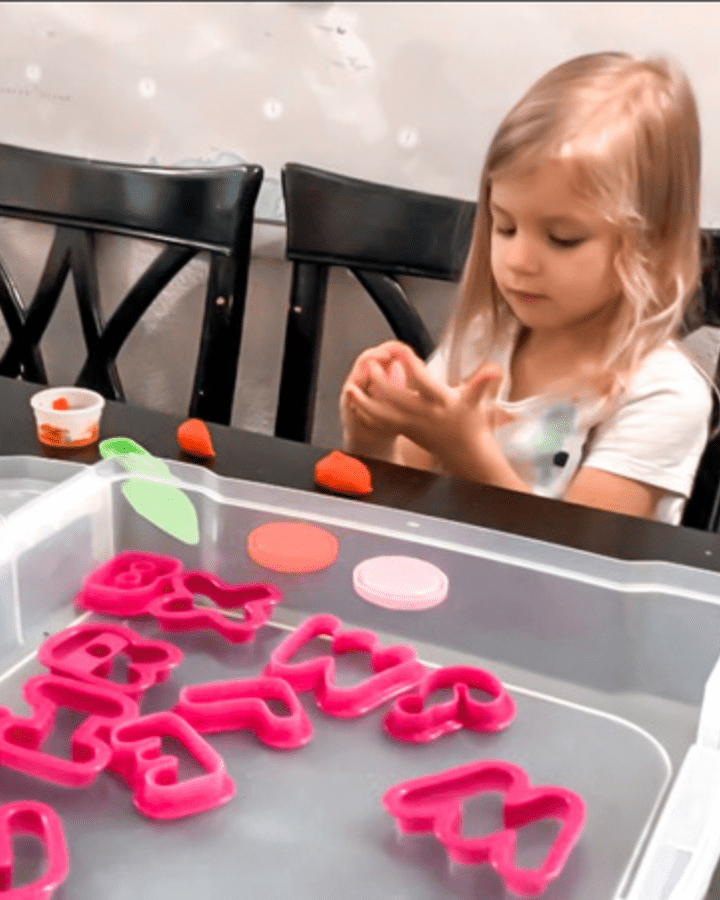 Box #1
Not much here. Honestly, I tried to keep only a few things in each box so as not to overwhelm them. I find that less is more when it comes to options for my kids. So while there is the 'typical' way to play with play dough, my children also get creative and find new ways to play with the things in this box. For example, my daughter once made food (play dough) for the letters to eat.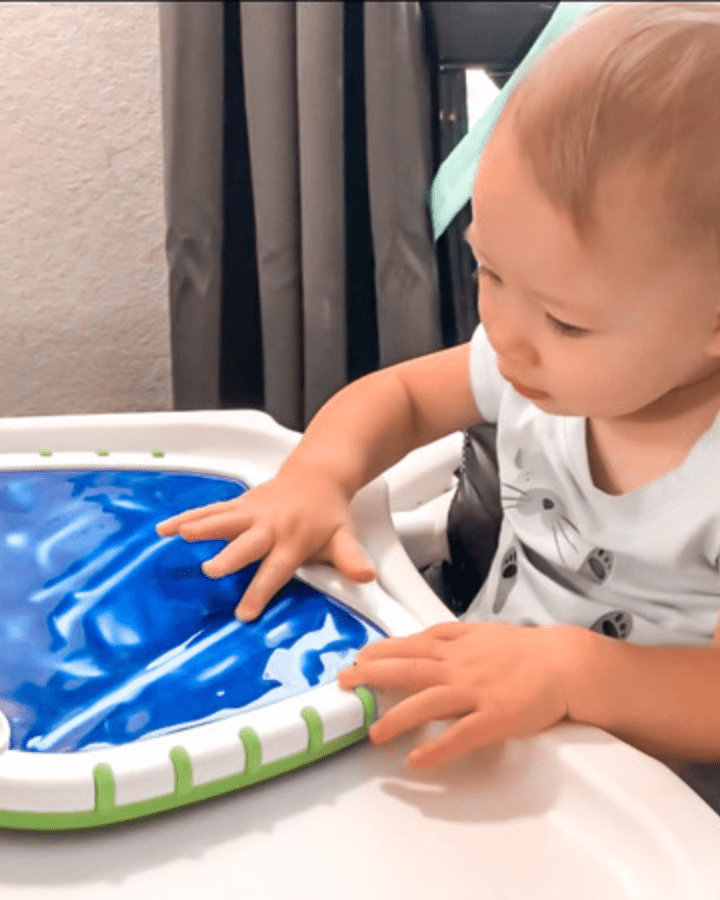 Box #2
My kids love Wikki Stix. These wax covered pieces of yarn are just plain genius. They aren't messy, are easy to clean up, and the play options are endless! I got a bunch of them for Christmas one year and they made great stocking stuffers *hint hint 😉 The Crayola Doodle pad was another great Christmas gift for my one year old.
Box #3
Another pretty simple box. The kids can lace up the beads by shape or color. My daughter likes to make 'necklaces'. She also has fun stacking the beads into towers or sorting them by color. Sometimes I have her match the bead shapes to the book shapes but the book is fun and interactive just on it's own.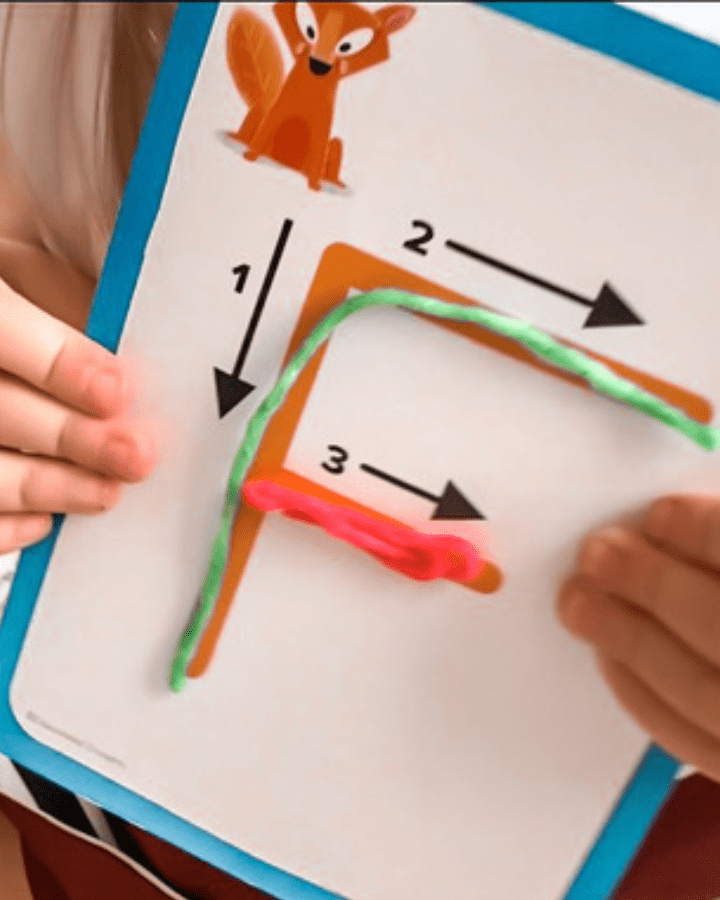 Box #4
Some more lacing and Wikki Stix here! In this one, I have the kids trace the letters on the cards with the Wikki Stix and that's always a hit. She has even outlined the lacing cards with the Stix once. So creative!
Box #5
I don't know what it is about tongs but my kids love them. Even my oldest son asks to play with this one. They can pickup the pom poms with the tongs and put them in the bucket (old Barrel of Monkeys container). Or they can place the right color pom pom on these popsicle stick patterns I made. Same with the teddy bear counters. They never really do what is intended with these boxes. Its always fun to see what they come up with though!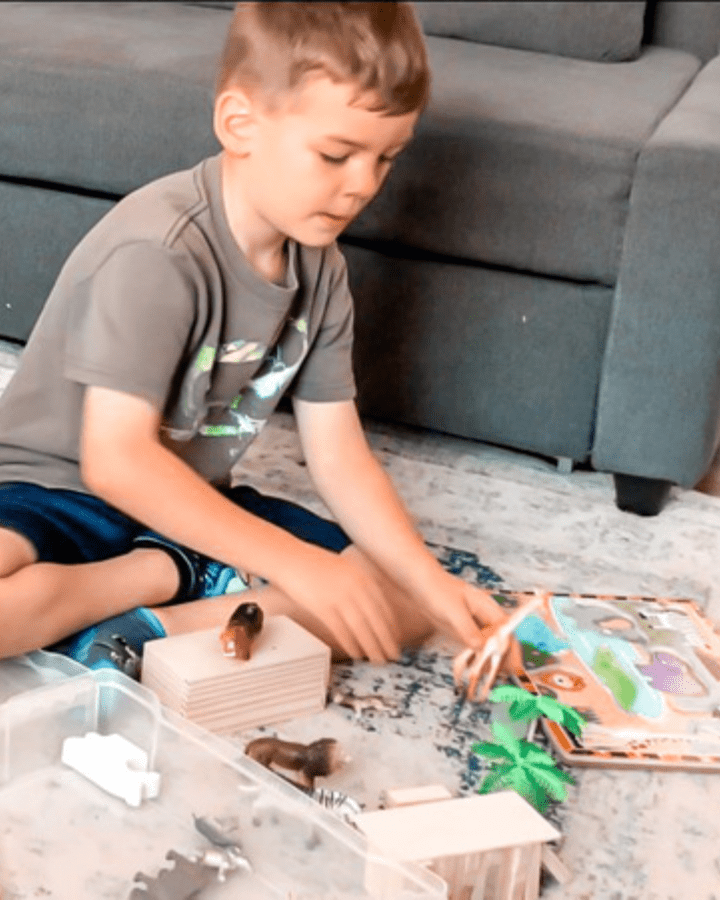 Box #6
Another big hit with all the kids. I don't know what it is about the things in this box but all three ask to play with this one all the time.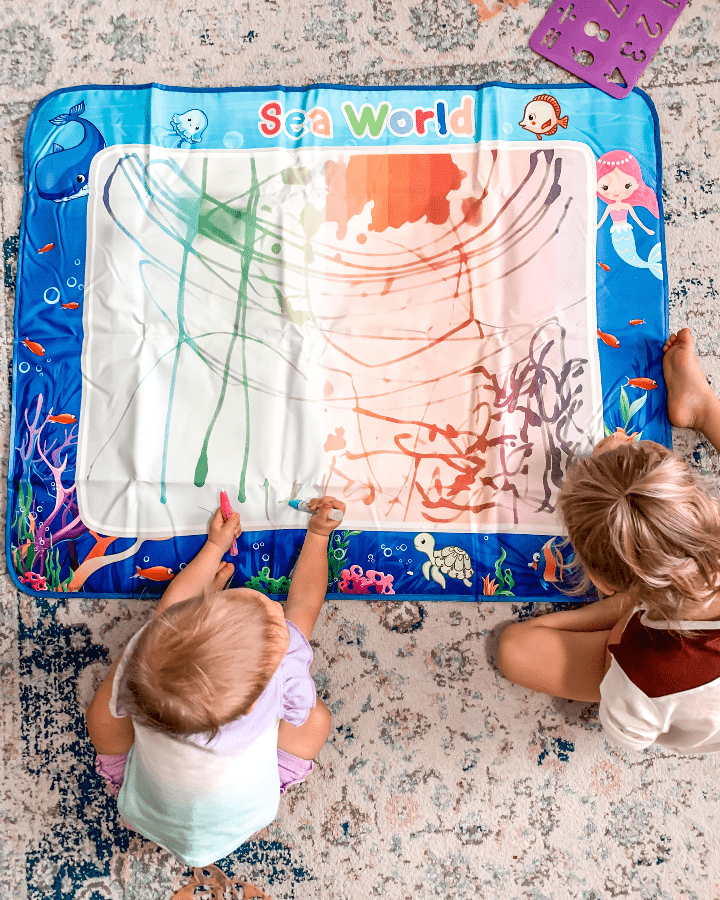 Box #7
I saved the best for last. This baby will keep my kids busy FOREVER. Whereas the above boxes usually last the kids 15 to 30 minutes depending, they could play this for a good hour or more if I let them. I actually have to put an end to this activity all the time only because we have to move on with our school day. With just water and a continuous canvas on which to create, they are never bored with this magic doodle mat.
It even comes with a flashlight they can use to see their creations in the dark. If there's one busy bin idea you take away from this post, I HIGHLY recommend the magic doodle mat. Up to an hour or more of quiet play where the kids aren't making a mess, zoning on screens, or at each others throats? YES!
And that is everything! Seven preschool busy bin ideas just for you.
Pin for later