Looking to find a good handwriting curriculum for your child? There are so many options out there! In this post I am going to share my A Reason for Handwriting curriculum review and why I chose it.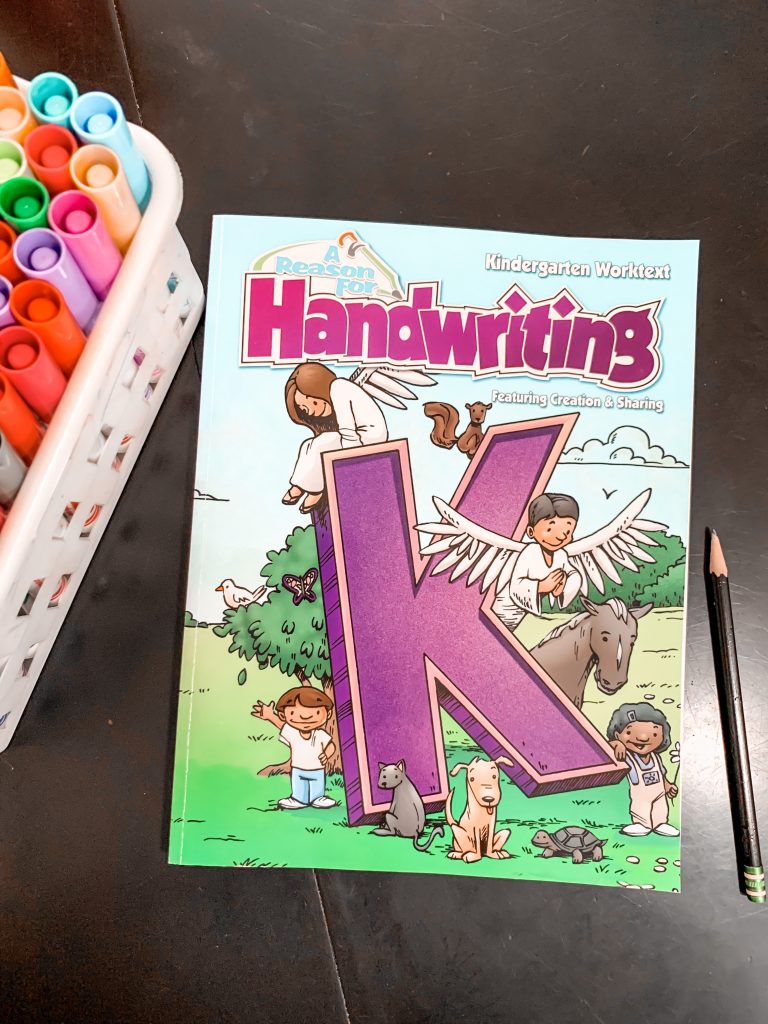 When I was researching handwriting curriculums, my first top contenders were The Good and the Beautiful Handwriting and Handwriting Without Tears.
I heard about both of these programs from friends and while they came highly recommended, they just didn't meet some specific things I was looking for in a handwriting program. In fact, the major problem with both of them was that they were just downright boring.
Neither curriculum had any color or excitement to the pages and that just did not sit well with me. On this basis alone I rejected both of these programs. Apparently this single factor was a big deal to me.
The A Reason for Handwriting curriculum on the other hand, met all the criteria I was looking for plus, I just love how it is biblically based. The whole program utilizes scripture verses to practice letters. Like what better way to practice handwriting! This sold me on the program and what got my excited about sharing this handwriting curriculum review.
Why we love it
In addition to the inclusion of scripture, there were many other reasons why I chose A Reason for Handwriting.
First of all, I will note that I decided to teach proper letter formation on my own. Therefore, I did not buy the teacher's manual to go along with this program. I do believe though that this program teaches proper letter formation and from what I could tell, the teacher's guide was very clear and helpful to someone who might need it.
I made somewhat of a compromise in choosing this program as it did not have the example space and practice space layout that I had in mind. In an ideal world, I would prefer to have the example letter, then practice space, then another example then practice space, and so on.
The way the worksheets are set up; A Reason for Handwriting does more tracing at the start, then gives way to practice space. They do offer a green dot to cue the start of the letter and I felt this was a decent compromise to what I had in mind.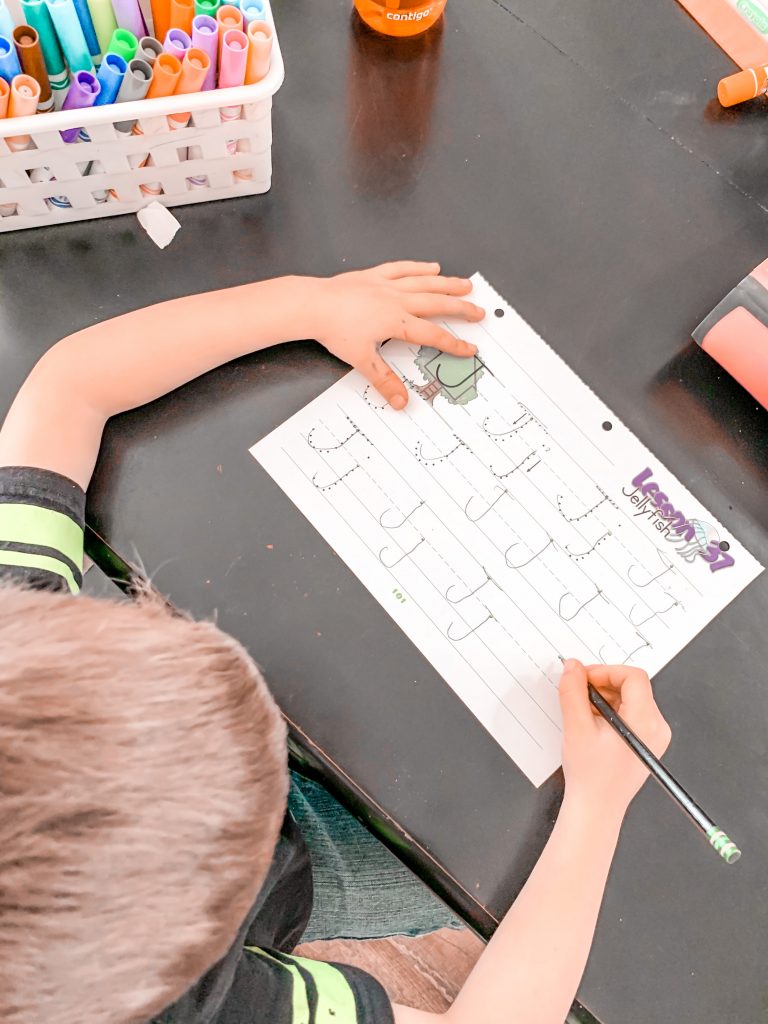 If I feel he needs more practice, I'll just print him off a copy of the worksheet to complete again. This system has worked wonderfully for him.
Finally, this program is truly fun and inviting. There is wonderful use of color on every page, with a little picture here and there. Seriously y'all, it's the little things that really count. At least to me.
In level K, there is a coloring page after each practice page to further build those fine motor muscles in a way that is fun for children. It's like a reward after doing all the letter practice.
Conclusion
We have been very happy with the A Reason for Handwriting curriculum and would highly recommend it to anyone looking for a good, handwriting program. I do intend to continue on with this curriculum for future levels too. I am super excited about the scripture verses my son will be practicing! Overall, this handwriting program is fun, has ample practice space, and the biblically based content sets this program above all the others in my opinion.
Are you looking for a good handwriting curriculum? Check out this post to see what criteria I had in mind in my search for the right handwriting program.
Posts mentioned
4 Things to Look for in a Handwriting Curriculum
The Best Way to Save on Homeschool Curriculum
Pin it for later